Archive for 27 March 2012
Implemented pause/resume in IWGE 😉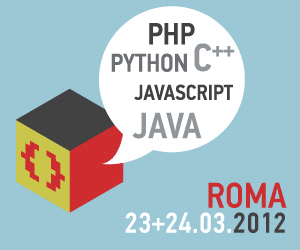 The second edition of Codemotion, the event which is open to all languages and technologies will take place on 23rd and 24th March 2012 in Rome. The main innovations of Codemotion 2012 will be: two days dedicated to technical interventions and the fact that there will be two events held simultaneously in Rome and Madrid.
Intensive Works will attend at Codemotion. Register here and get in touch with us!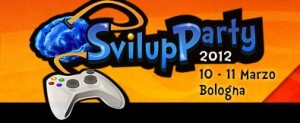 We will attend the SvilupParty 2012 in Bologna from 10 to 11 of March, it's a meeting of Italians videogame indie developers. For more information see http://www.svilupparty.it/
A better quality clip of actual game footage is here!
The first clip of GeoMutations.
This is our first clip of the work in progress game:
a fast shoot 'em up where you defend your base and your resources from enemy attacks!
Made with Marmalade and our game engine IWGE. For iPad, iPhone, Android.
Anig – Game Engine (IWGE)
BitmaniaK – Game development
Faz_76 – Original soundtrack
© 2012 IntensiveWorks
Please, we are looking forward to have your feedback!